There is one common thread sewn into nearly all the life-changing work being done by the scientists and researchers of Battelle: engineering. From medical sensors to corrosion detection and everything in between, engineering is at the heart of it all.

Take a look at just some of the ways our engineers are translating scientific discoveries and technology advances into societal benefits.






In recognition of National Engineers Week, we sincerely thank all of our engineers for their outstanding efforts. Battelle wouldn't be able to solve some of the world's most difficult challenges without you.

And we're proud to support the next generation of engineers with our science, technology, engineering and math (STEM) education work.

Earlier this week the Metro School Robotics Competition team paid us a visit to our Columbus campus to show off their cool robot that will be used in an upcoming competition in St. Louis. Battelle founded the STEM-focused Metro Early College High School, in conjunction with The Ohio State University, in 2006.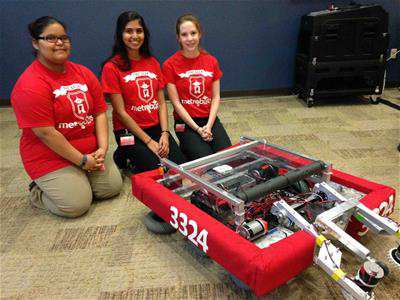 Pictured with the robot are (from left): Autumn Patterson, Swathi Vudatala and Maddie Birdsell.