Where will your company find its next technological breakthrough?

Scientific discovery and technological advancement continue to move at a breakneck pace. From novel functional materials to ever-growing applications for the Internet of Things (IoT), emerging disciplines and industries are creating opportunities for product innovation that were unimaginable not long ago.

This speed of innovation, and the breadth of disciplines involved in creating many new products generates new challenges for companies. Many of today's most transformative products require deep expertise across several areas, ranging from advanced materials to artificial intelligence. Very few companies have the internal resources to rely solely on their own vertical "technology stack" or to perform all of the required R&D in house.

That's why an increasing number of companies are relying on outside subject matter experts and technical partners to solve specific product development challenges or to serve as a springboard and catalyst for 'out-of-the-box' thinking that contributes to the development of innovative solutions and product offerings. Identifying and securing a strong partner who understands organizational goals and augments expertise can help companies to create or take advantage of new opportunities, speed up development timelines and stay ahead of the competition.
Choosing the Right Technical Partner
The selection process is critical when choosing a technical partner. Companies need to identify and bring on board the people or organizations that offer the best mix of expertise for the job at hand, while still maintaining strong alignment with the company's overarching strategic direction. This partnership role requires not only technical acumen, but also experience with the company's application, insight into the needs of the end user, and an understanding of the challenges of manufacturing and commercialization.

Finding a technical partner with the right blend of expertise and strategic alignment can be a challenge. Potential partners and collaborators may include for-profit companies, contract research organizations, universities, government labs and individual researchers. Identifying the players (individuals or organizations) who are actively innovating in your space can be an advantageous approach. Local technology accelerators and business incubators are natural gathering places for entrepreneurs and researchers taking risks and pushing the technology envelope to develop breakthrough product innovations.

In some industries, there are many small players that can be tapped for specific expertise or intellectual property. In other industries, such as pharmaceuticals or medical devices, rigorous compliance and regulatory requirements create strong barriers to entry that limit the number of available partners.

Non-profit research institutions such as Battelle can provide a number of advantages for companies seeking strong technical partners. These organizations often have exceptional breadth and depth of technical expertise, allowing them to bring together teams that can tackle challenges using a multi-disciplinary approach. Organizations with extensive government contracting and federal program experience are typically well versed in rigorous project management skills and are capable of delivering within tight budget and timeline constraints. Additionally, non-profits are unlikely to become eventual competitors, since they rarely have the channels or internal infrastructure to bring innovations to market themselves.

Battelle, founded in 1929, has a long history of collaborating with commercial companies for discovery, product development, problem solving and technology transfer. In addition, Battelle re-invests profits into internal research programs, which often generate IP that becomes available for a business partner to commercialize. They also invest in STEM (Science, Technology, Engineering and Math) education programs to bring more qualified scientists and engineers into the workforce. Helping companies bring advances to market that solve critical problems for industry and consumers is part of Battelle's broader mission of leveraging science and technology for the benefit of humankind.


A Paradigm Shift for Partner Success
Sometimes, the biggest barriers to finding the right technical partners are internal. Company culture may be biased towards in-house development. Bringing in outside resources to solve technical problems may lead to resistance from management or staff. This resistance may be based on concerns about job security, IP ownership or other perceptions of risk. Finding the right partner, and creating legal agreements that address the needs and concerns of both parties, is essential to developing a successful technology partnership, whether it is a limited engagement to solve a specific challenge or a long-term, ongoing collaboration agreement.

This situation often requires investing some time in partner selection and contract negotiation, yet the benefits are well worth it. Bringing in "the best and brightest" in a discipline will extend the capacity of your internal team and increase the odds of a successful product breakthrough. A good partner will bring diversity in skill sets, backgrounds and experience that generate exciting and innovative concepts that would never occur otherwise. These collaborations routinely lead to ideas that shorten development timelines, break through product development barriers and result in more competitive products.

This approach likely requires a paradigm shift from the "keep it in house" culture at many companies. Instead of trying to do it all and maintain internal staffing that can keep up with all the new advances that may be relevant for their industry, companies must learn to let others be "the hallmark of their success." With the right partner, this strategy can move your company into the innovation fast lane.

About the Author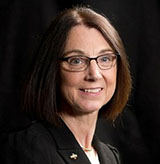 Vicki A. Barbur, Ph.D., is Senior Director, IP and Technology Commercialization, Commercial Business at Battelle. She brings dual expertise in science and business as well as broad experience in several technical disciplines to her overarching role as an innovative growth leader associated with technology commercialization and IP management. Her primary areas of focus are health and medical devices, social analytics, cyber security, energy and environment.


This article was originally published by Frost & Sullivan.