Researchers at Battelle are working on projects aimed at helping older adults stay healthy, independent and happy. In addition to their work on a mobility planning tool, Battelle's Aging and Gerontology team is tackling challenges ranging from medical and assistive device development to healthcare quality measures for older adults.

The Aging and Gerontology team brings together subject matter specialists from a wide range of disciplines—including health policy and evaluation, human centric design, healthcare quality improvement, medical and assistive device development, healthcare modeling and analytics and more—to find answers for the often-complex challenges of aging. We're working with medical device manufacturers, federal and local agencies and hospital associations to help these entities serve older adults better.

What are some of the biggest challenges facing the growing aging population?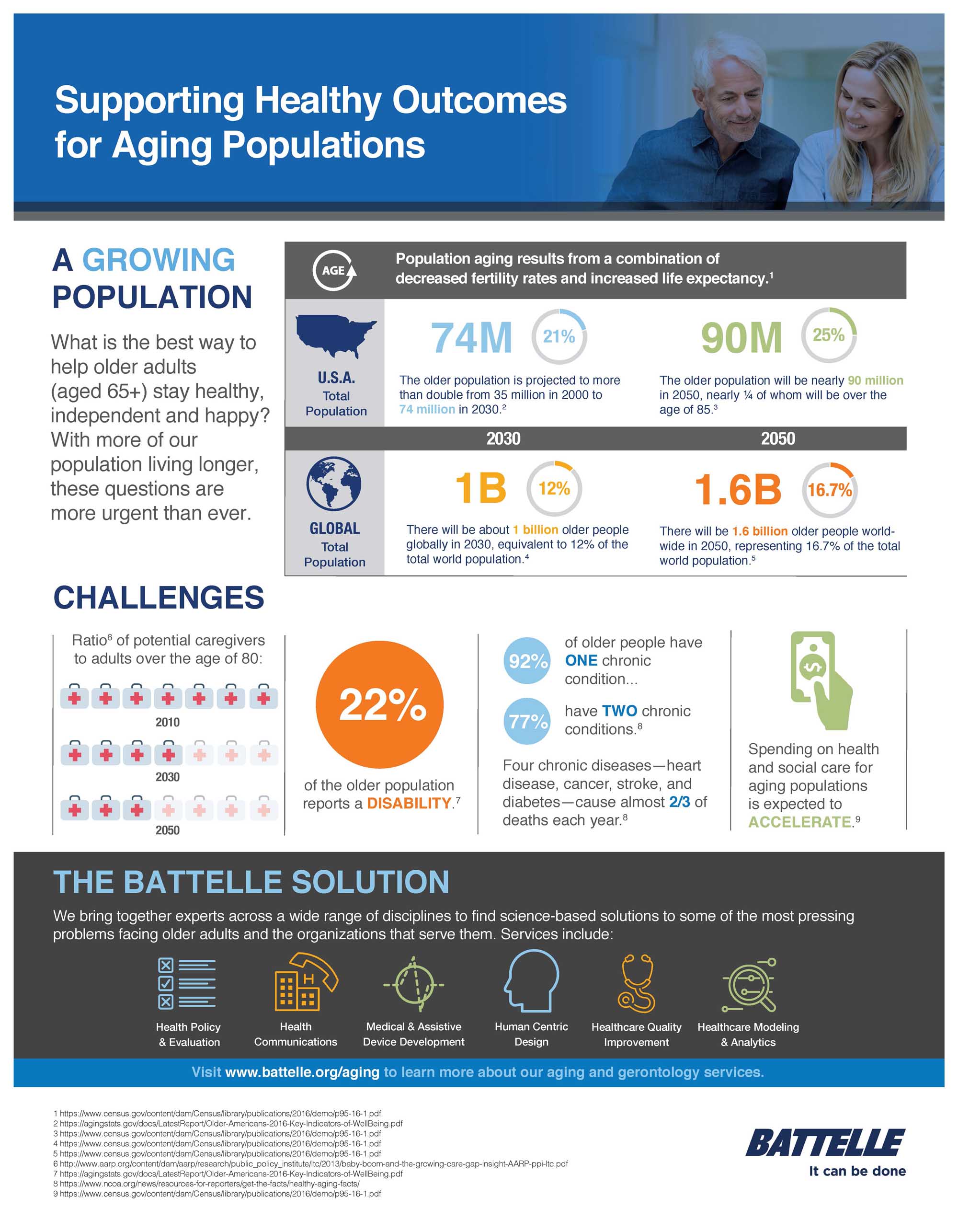 We'll be highlighting some these solutions at IAGG 2017 in San Francisco—including an immersive virtual reality experience used by Battelle's Human Centric Design team to design medical devices for an aging population. We're also presenting a poster: Does Social Engagement Mitigate Declines in Cognitive Functioning Over Time? If you're coming to the conference, be sure to stop by and see us.