Recently, Battelle retiree William Weider visited the King Avenue, Columbus campus us to drop off some photography. William, a Mt. Vernon, Ohio native, worked at Battelle from 1958-1988 and now the 80-year-old is downsizing.

William, who studied physics at Ohio State University and Ohio University, worked in reliability engineering studying dry lubricants for space travel. But his real passion was photography. "Knowledge can make very interesting photographs," he said.

In two portfolios, William brought many submissions from the 1970s and '80s he'd made to the contest that used to be held by the Professional Photographers of Central Ohio. Winning prints hung in the gallery at the former Union Station, which was located in today's Short North district.

"I learned the trick of how to win," he said. "It was easy to deduct points for portraits, but these science pictures were difficult to judge, so I always got high marks."
Here are some highlights of William's work.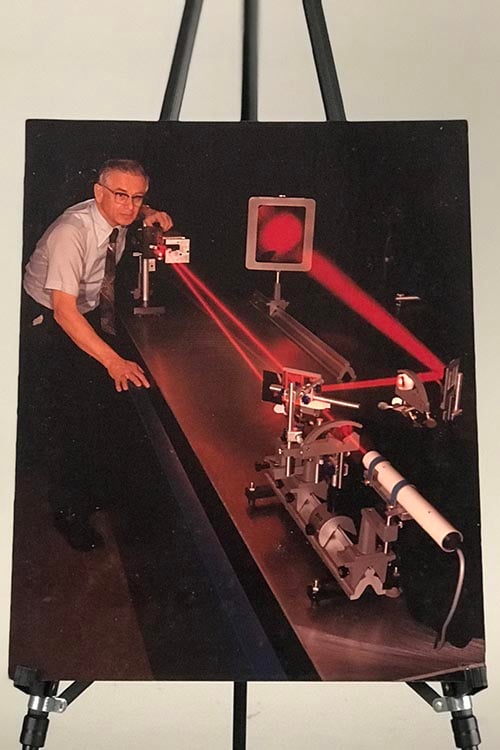 Laser Beams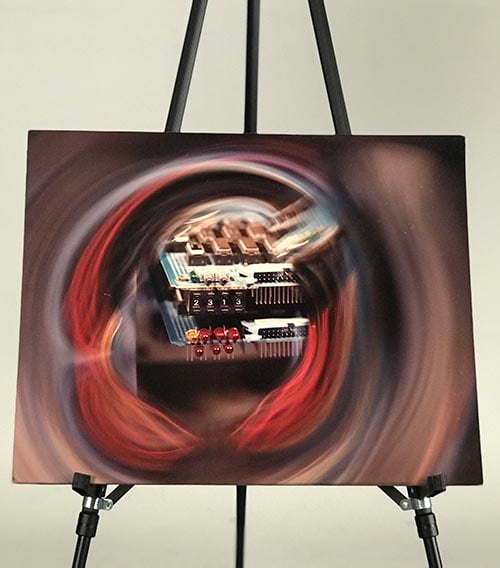 Light Control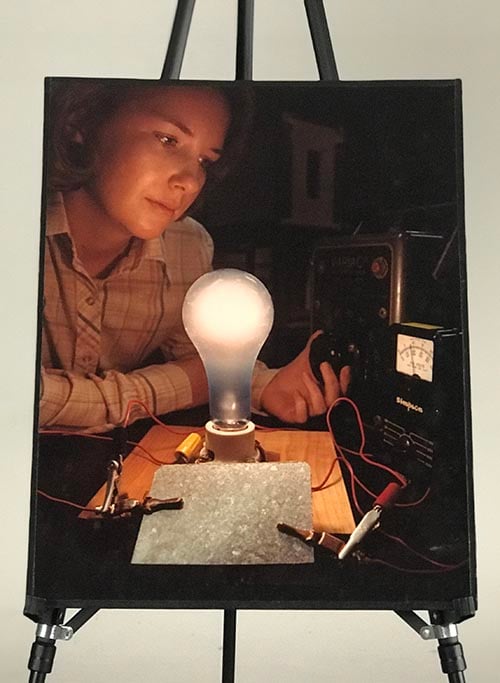 Light
Plastic Pipes No. 3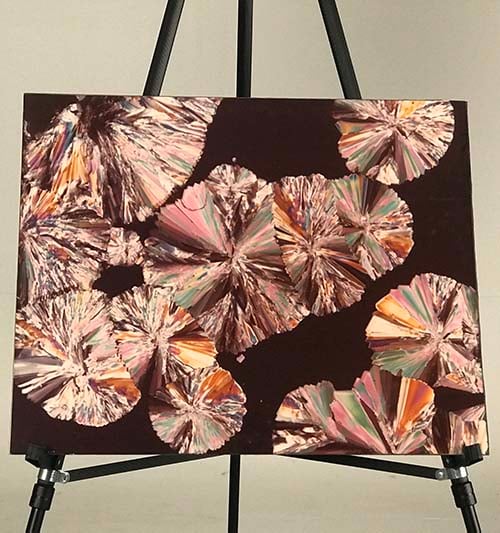 Sugar Crystals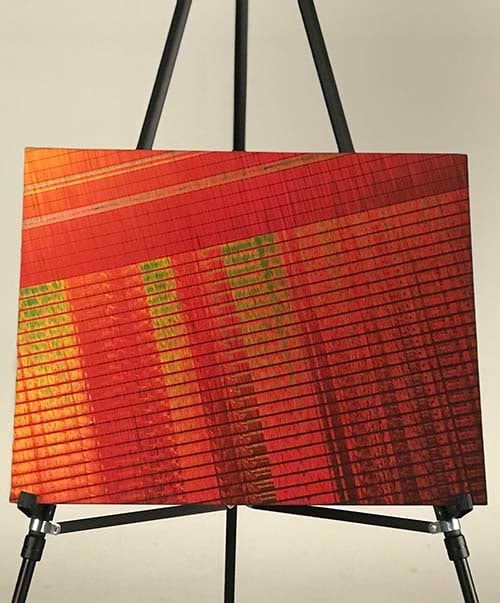 Videodisc No. 2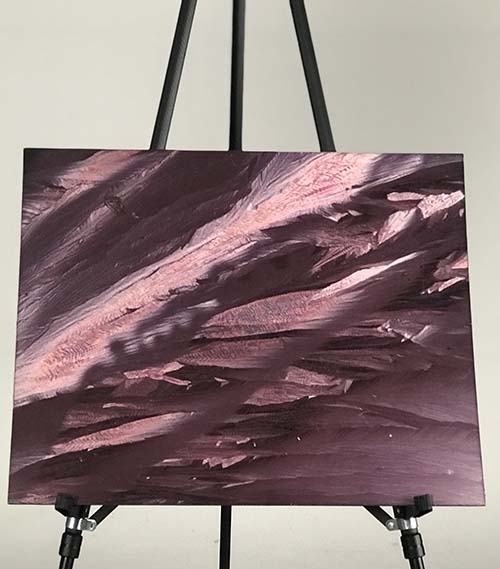 2-6 Ditertiary bp cresol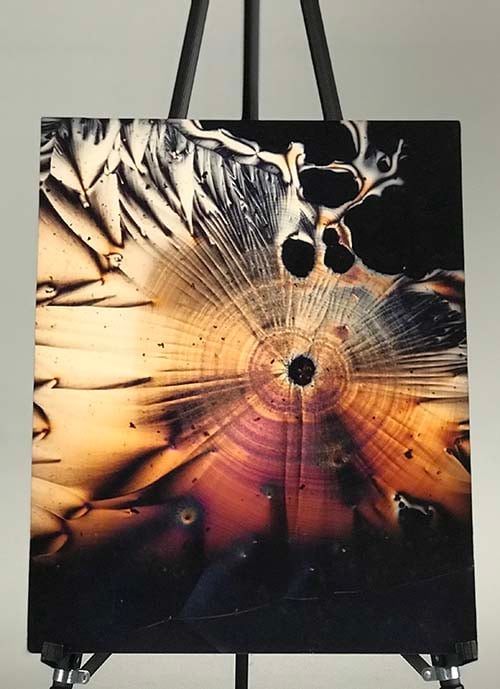 Ascorbic Acid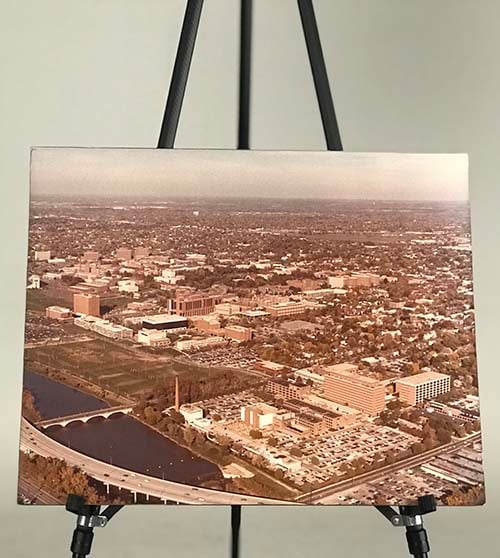 Battelle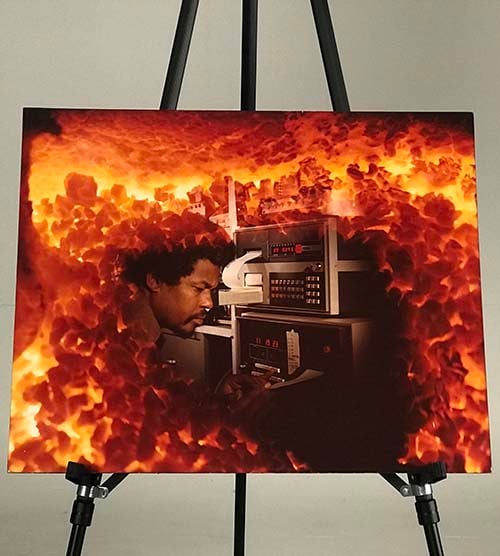 Burning Data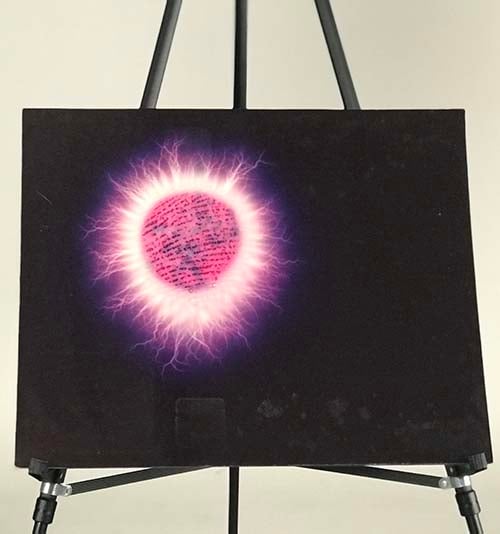 Fingerprint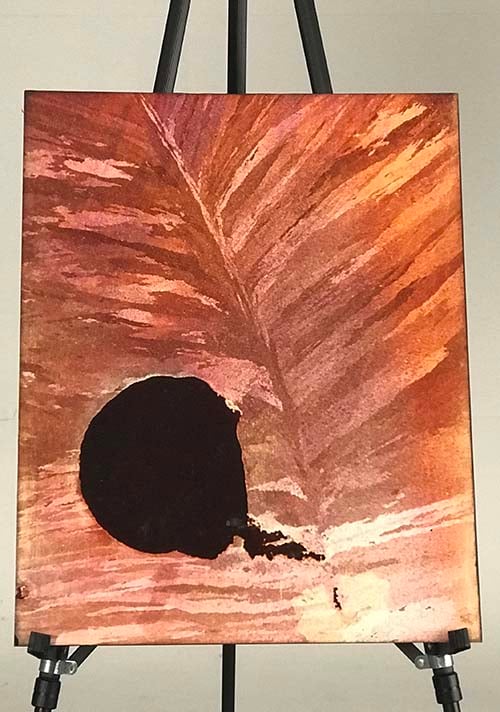 Heat treat No. 1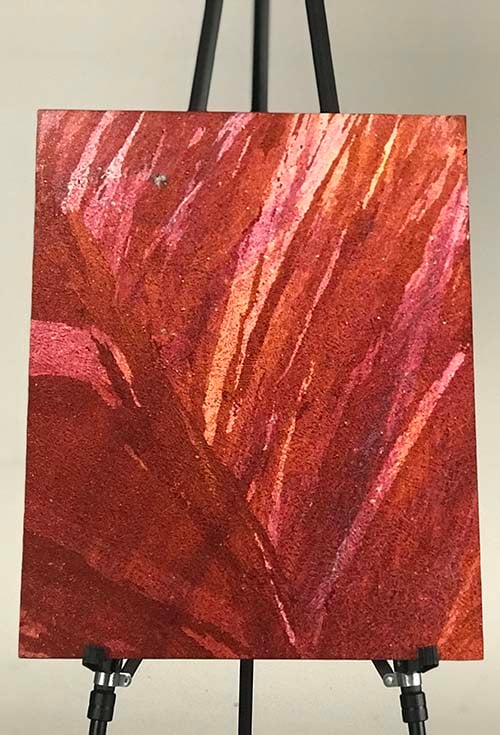 Heat treat No. 2