The end of August brings more than just a holiday weekend and reminders that fall is fast approaching. For Battelle, it meant a very busy week – with everything from great community work to the last major employee meeting for our outgoing President and CEO, Jeff Wadsworth.

Check out some of the highlights.


Central Ohio Heart Walk
The 2017 Central Ohio Heart Walk, run by the American Heart Association, was the beginning of our busy week. On that Saturday, Aug. 26, more than 200 Battelle employees participated in the event, raising more than $13,000 to help fight heart disease through awareness efforts, community education and lifesaving research.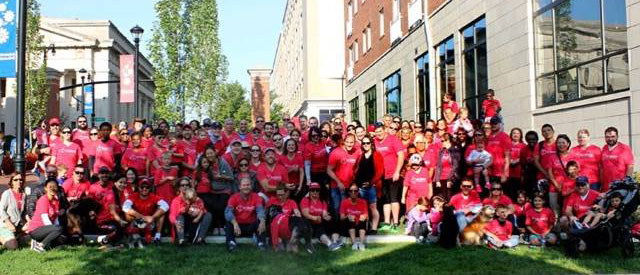 Conversation with the CEO
Battelle President and CEO hosted his final all-employee meeting on Aug. 30. Jeff is retiring at the end of September. During the meeting, Jeff introduced our incoming President and CEO Lou Von Thaer.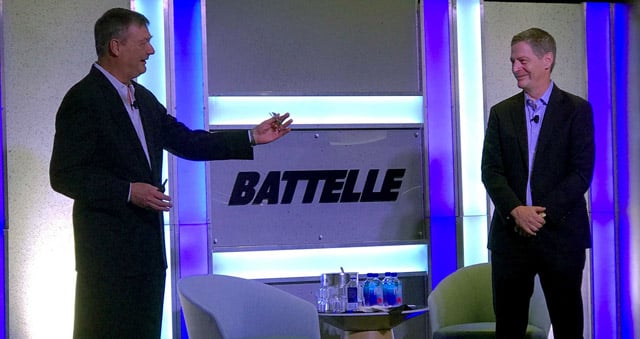 Opening of the Battelle Environmental Center
On Aug. 30, the Battelle Environment Center officially opened on the campus of KIPP Columbus. KIPP, the Knowledge is Power Program, is a national network of free, open enrollment public schools that prepare students in underserved communities for success in college and life. Construction of the center was funded by a $3 million grant from Battelle in 2014. And we're making an additional $1 million investment to expand programming.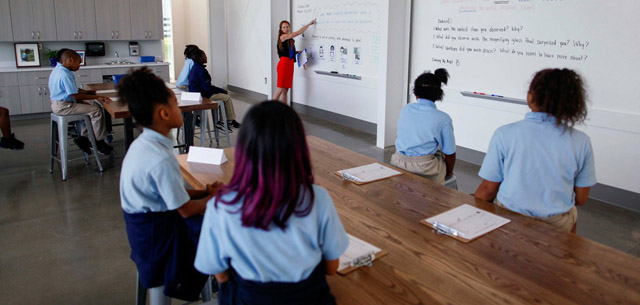 Senator's Visit
U.S. Senator Rob Portman visited Battelle's Advanced Manufacturing Facility in Columbus on Aug. 31 to see the work we're doing to build specialty vehicles that keep our armed forces safe all over the world. Learn more about our Armored & Unarmored Commercial Vehicles.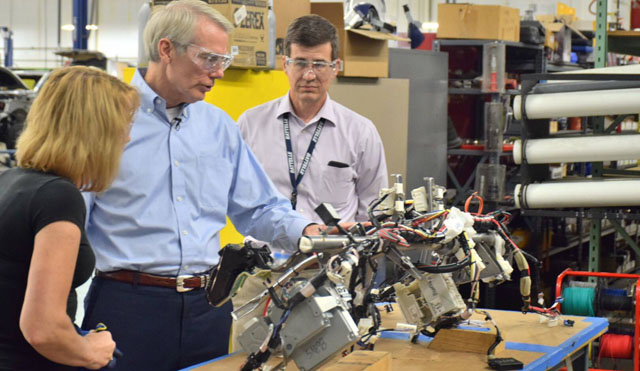 Military Health Systems Research Symposium Award for Excellence
While we were attending the Military Health System Research Symposium, the Office of Naval Research recognized Battelle with the Outstanding Research Accomplish for our work on a medical wrap used to treat severe limb injuries sustained by warfighters.