You've probably heard of carbon nanotubes. They're small—from 50,000 times smaller than a human hair up to several millimeters in length. And, they are amazing.

They take the form of cylindrical carbon molecules with novel properties that make them useful in many ways, including applications in electronics, optics, aerospace, medicine and other fields of materials science. And they exhibit extraordinary strength and unique electrical properties and are efficient conductors of heat.

Depending on what you want them to do, carbon nanotubes can be made to perform lots of different tasks. Two of our many research pursuits include making an airplane's paint energize to melt ice and to conduct electricity to the skin to evoke a muscular response. More on that in a moment.

At Battelle, we've been working with advanced materials for nearly 90 years—our founder was a metallurgist. And we know that new materials (such as silicon, for instance) take 30-50 years from invention to marketplace. We're on the short side of that walk across the "Death Valley" of idea-to-shelf with carbon nanotubes. Our scientists and researchers began working with carbon nanotubes in 1999, about a decade after they first were invented.

At first, the research community went wild. There were some early products that never reached widespread adoption, and by 2013, everyone had simmered down because of the difficulties in working with them. But, "There's a coming revolution," says Amy Heintz, a Battelle researcher leader who specializes in advanced materials and carbon nanotubes. "There's new interest because we've stabilized them and scaled up and we now have an understanding of the long-term durability aspects."

What Amy knows is not in the making, but dispersing, of carbon nanotubes. "We take the nanotube powder and put it into whatever matrix we want, and we can control the properties," she said. "They are a rod-shaped molecule and they tend to naturally bundle and agglomerate. We specialize in unbundling and deploying them in the way we want them, and we've taken a lot of the challenge out of working with them."

Amy recently made a quick tour of Tennessee to talk with like-minded students and scientists and investigate collaborative opportunities. She spoke to a group at Vanderbilt University, where they work on Smart Surfaces and Materials. Then, she went to Oak Ridge National Laboratory (where Battelle plays a management role) to visit the Carbon Fiber Technology Facility to discuss a project and to attend the Board of Governors meeting and have more discussions.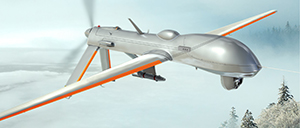 Battelle has two carbon nanotube products that are close to market. Our HeatCoat™ anti-icing system will be flight-tested next year and will provide icing protection for planes. It is also readily deployed to heat flexible surfaces for consumer, industrial, and medical applications.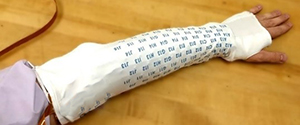 The other has to do with our NeuroLife® project. In it, a quadriplegic study participant is moving his hand again based on his thoughts even though he's paralyzed. A chip in his brain reads his neural impulses and our algorithms translate those thoughts into a sleeve on his arm that stimulate his muscles into a desired movement. Amy and her group have invented a way for carbon nanotubes to be the stimulators, eliminating the need for a messy gel to conduct the electricity to the muscles.

"It's a very exciting time for this research," said Amy.