Trying to determine which of the 68 teams in the annual NCAA Men's Basketball Tournament will come out on top is nearly impossible.

What's your strategy for winning your bracket?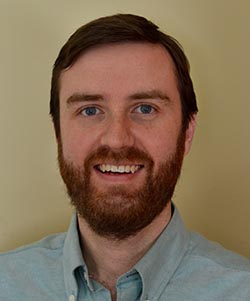 For some, it is based on rigorously watching the games to find the sleeper teams. Others make their picks based on which mascots they like more. Battelle statistician Andrew Landgraf won last year's March Machine Learning Mania bracket challenge by beating out more than 440 other competitors using machine learning and statistical modeling.

The goal of the competition, hosted by Google's subsidiary Kaggle, was to predict the probability of each team winning every possible matchup. Andrew's method involved forecasting both the outcome of each game, as well as what his competitors were likely to guess – combining them to determine which picks gave the highest likelihood of coming out on top.

Andrew said he knows that luck plays a big role in winning these types of competitions, but the goal is to maximize that luck.

The Kaggle competition is likely to be even more fierce this year, with $50,000 in prize money on the line.

Andrew has again submitted an entry and he's got Villanova as the team to beat.

"This year, I think I have about a 4% chance of finishing in the top 3 (last year the top 5 teams got prizes and this year the top 3 teams get prizes)," he said.

Like others, his model thinks that Villanova is the best team, followed closely by Duke and Virginia. Also similar to others, his model thinks that the most likely finals matchup is Villanova versus Virginia, with Villanova winning that matchup about 58% of the time.

Overall, he gives Villanova a 20% chance to win the tournament.

"I'm trying a couple of new things with this year's competition. I've teamed up with Battelle statistician Dave Friedenberg to try to improve the optimization," Andrew said.